Garbage & Recycling Holiday Schedule
GARBAGE & RECYCLING HOLIDAY SCHEDULE
Just a friendly reminder that Republic Services will be closed Christmas & New Year's Day.
Therefore all service days will slide back one day.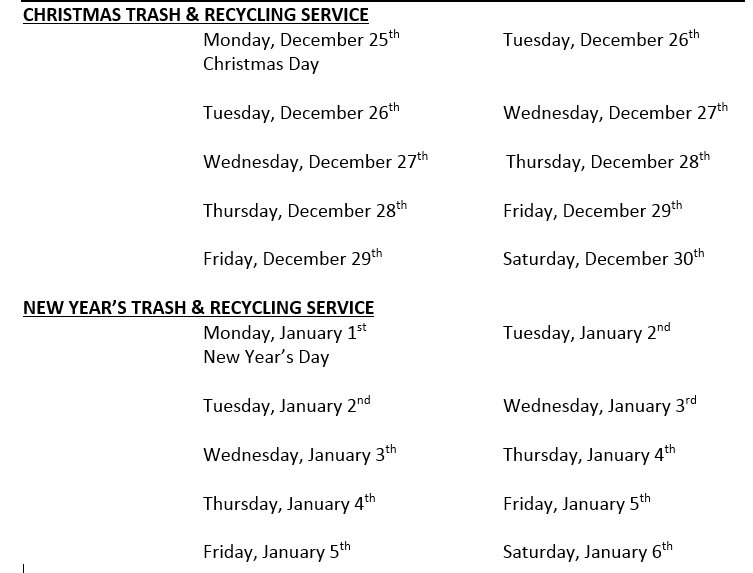 Your regular service pick up will resume the week of January 8th.
If you have any questions or concerns please contact Republic Services Customer Service Department at 210-304-2700.